A backet is the distance between the center of your door edge of the door and the center of the lock. The center of the door edge is important, because door edge could be bevel (left or right), radius or flat.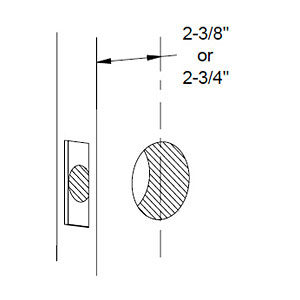 For conventional door locks, there are two backsets that are common, 2-3/4″ and 2-3/8″. Generally residential doors have a 2-3/8″ backset and commercial doors have a 2-3/4″ backset. There are also 5″ backsets and some older doors might have 16″ backsets, but these are not much in use now.
Backset measurement is different for narrow stile aluminium storefront doors.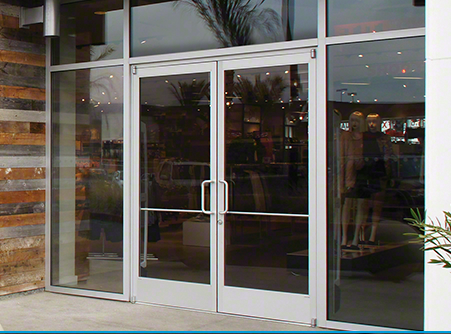 Narrow stile aluminium storefront door locks usually have four backsets 31/32", 7/8″, 1-1/8" and 1-1/2". Exit trims do not require a backset.
Why is Backset important?
When replacing an existing lock, you will have to ensure that the new one fits into the hole of the door. For this you will have to measure the backset and buy a lock having that backset.
Some locks have an adjustable backset, so in such cases, you can easily switch or change the backset at the time of lock installation.
Looking for locksmith services. We service Connecticut, Rhode Island and Massachusetts. Click here to know more.